The Kelvin TOP-SET 2-Day Investigator course is designed for anyone involved in the investigation and analysis of incidents. This course teaches attendees the ideas underpinning the TOP-SET methodology, and the specific steps of the process of investigating an incident using TOP-SET. The course covers every aspect of investigating an incident including formulation of the incident statement, planning of the investigation, gathering and storage of data, good practice in interviewing, Storyboarding with Time-line, Root Cause Analysis and formulation of SMART actions.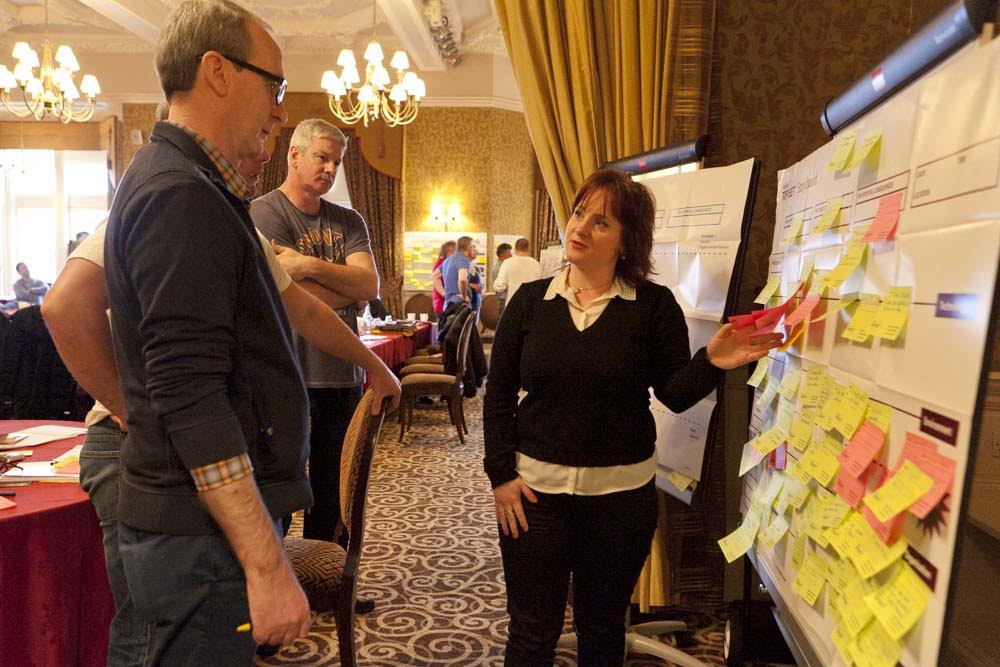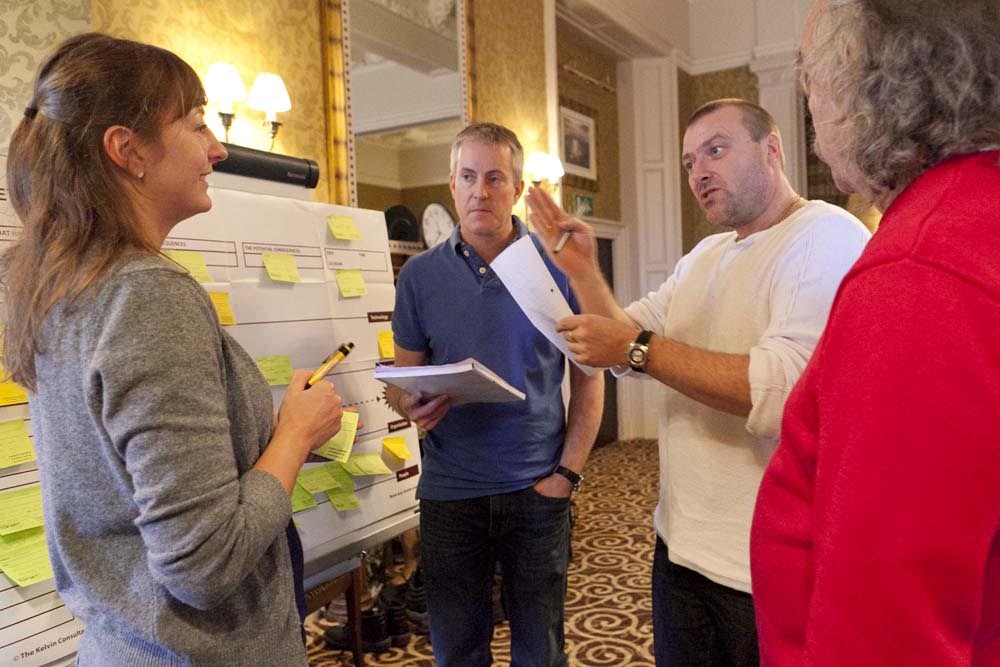 Delegates undertake a range of practical exercises and interactive case study work to reinforce the learning points. Active participation is encouraged throughout the course to give attendees the chance to share experiences and interact with each other and the Kelvin TOP-SET tutors.
Continuous assessment with feedback is included in the course, along with homework exercises to maximise the learning experience and to ensure mastery of the process. The course culminates in a full and demanding case study with an animation of the incident.
Participants gain extended access to our 3-hour e-learning Web-based RCA course, which allows for reinforcement of learning, and can lead to a total mastery of PURE Root Cause Analysis.
Suggested progression from the 1-Day Investigator course is to the 3-Day Senior Investigator course. For delegates attending the 2-Day Investigator course, they may progress to the 3-Day Senior Investigator course, but there are a number of topics which are identical, the biggest of which is Interviewing. So, if there is some doubt in their minds, prospective delegates would be much better to do the 3-Day Senior Investigator course in the first instance, remembering too, that it's the only course from which they can progress to become an In-Company Tutor.
This course is run on an open basis in Brazil and can also be run as an in-house course on request internationally.
Duration: 17 hours
Course Dates
---
Participants at the end of the course ought to:
appreciate the value of the Action card

The Action card is at the heart of TOP-SET. It is an aide-memoire which supports the investigator throughout the process

understand the importance of the Incident Statement

The Incident Statement is fundamental to the investigation process, and is the key starting point for an accurate Root Cause Analysis

know how to plan an investigation

In the TOP-SET system there are two features of planning: the detailed preparation which includes your Terms of Reference, and the more creative 'planning', using the TOP-SET Indicators, which is fundamental to a thorough investigation

know how to conduct an effective interview

Interviewing is a skill which can be enhanced by self-awareness, an understanding of specific techniques, and by practice

know how to record information on the Storyboard, along with a time-line

The Storyboard offers a dynamic environment which supports the sharing of facts and ideas, and encourages productive discussion within the team

be able to construct and justify a TOP-SET PURE Root Cause Analysis (RCA)

The development of a logical analysis is the culmination of a successful investigation. It relies on sound problem-solving abilities

know how to compile a series of SMART actions

Realistic and reasonable SMART actions, based on the analysis, are a key feature of an effective investigation and report

be able to use the RCA e-learning program

e-learning is designed to provide practice in TOP-SET PURE Root Cause Analysis. i.e. to enhance, and help maintain, competence and confidence in using this technique
Participants will receive three certificates to record course completion: Kelvin TOP-SET '2-Day Investigator Course' certificate, CPD certificate from the UK Training Standards Office and a certificate to confirm successful completion of the e-learning programme.
This course equates to 17 hours of CPD
If you are considering using an external venue to run an in-house course, we may well be able to help. We have an excellent relationship with a local hotel which offers very reasonable preferential rates to all of our clients for conference rooms and accommodation. The hotel is close to our global headquarters so booking a course here will also give you the chance to meet some of our core team to discuss any issues or address any questions that you may have. The venue is easily reached via Prestwick or Glasgow International airports in under an hour, so is ideal if you need to fly delegates in to the course from multiple locations. Please contact us for further information and rates.